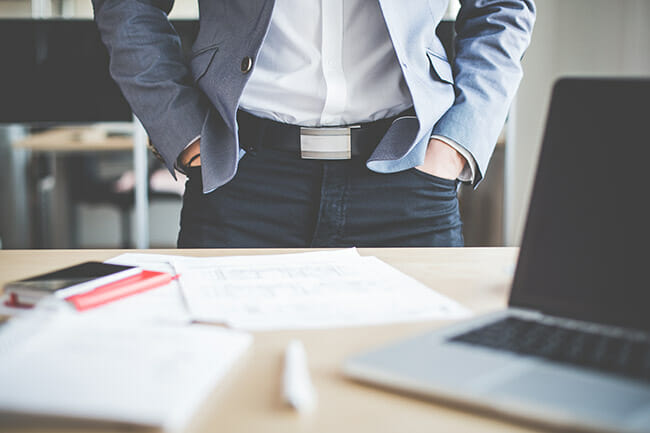 Components of a Successful IT Data Center
The rapidly changing environment of information technology requires flexibility, scalability and efficiency. When planning your data center, it's essential to evaluate your future demand as well as your current needs. Critical risk assessment necessitates an understanding of potential failures and implementation of preventative actions. To operate efficiently, your data center must incorporate strategic resources to ensure sufficient computing capacity and security. The following are components of a successful IT data center.
Build Room with Controlled Access
Designing a build room is complex, and each organization's needs are unique. Once you have determined the capacity required for critical systems, the layout of the facility must be established. This entails careful consideration of the network infrastructure, cooling systems and power sources while assuring the most efficient use of space. In addition, physical access and information security as well as fire protection are essential to protect personnel, property and data.
Monitoring Tool
Monitoring tools are necessary to gauge the performance of the infrastructure and provide proper maintenance. They enable you to diagnose and manage a variety of network technologies including Ethernet connectivity, virtual switching and servers. Monitoring tools also provide visibility of data storage to assist with capacity planning and are indispensable in detecting security breaches.
Monitoring can also help prevent catastrophe by identifying heat, humidity or other potential concerns that might be affecting your data center. By proactively tracking environmental and load conditions, a data center can minimize disruption and costly downtime.
Disaster Recovery
Even the most robust systems are susceptible to disruptions. Natural disasters, power outages and human error occur without warning. A study performed by a Gartner analyst in 2014 found that the average cost of one minute of downtime is $5,600. It's imperative to have a disaster recovery plan that addresses a broad range of potential scenarios. Identify data center emergency personnel and test disaster recovery procedures regularly.
Storage
If you haven't upgraded your data center storage in some time, you'll find a number of new technologies. Solid state memory is quickly outpacing hard drives in terms of capacity, speed and price, and cloud computing may offer partial storage solutions even for enterprises with their own data center. In addition to determining which technologies are appropriate for your organization, it's also important to consider the most efficient allocation of storage space.
Temp Control/Cooling
Cooling is critical to dissipate heat from data centers and prevent servers from overheating. This is most often accomplished with computer room air conditioning units or chillers, which require tremendous amounts of electricity. To ensure the most efficient use of energy, avoid maintaining temperatures substantially lower than required. Use inexpensive blanking panels to help mitigate unwanted air exchange in your rack. Lastly, ensure that your cooling systems are up to date and regularly maintaining to ensure peak efficiency.
Backup Power
Backup power not only sustains functionality of the data center during a power outage but also help to condition power in the data center. Power disruptions can be costly and can corrupt data and leave your data center vulnerable to a variety of risks.
Ensure that your systems are appropriately designed, installed and maintained. Take the time to understand your critical power infrastructure and ensure that you have a UPS and generator partner that can help you navigate the life cycle of your equipment.
Published on Jun 07 2016
Last Updated on Dec 08 2022