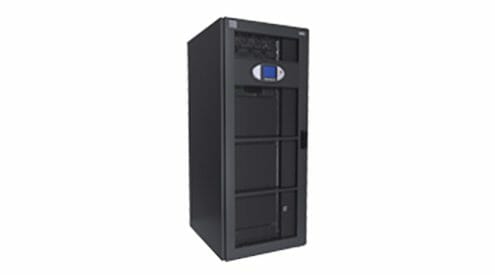 Emerson / Liebert APM
With a high double conversion efficiency, the Liebert APM is designed for the protection of medium sized business-critical applications. The system is modular and scalable; allowing the increase of capacity and redundancy without increasing the system footprint. The Liebert APM can be connected with up to two or four units in parallel; providing flexibility and custom configuration.
Need a maintenance inspection or a battery replacement on your Emerson / Liebert APM? 
---
Technical Specs
Power Rating: 30-150kVA, 120-300kVA
Output Power Factor: Unity
Voltage: variable
Topology: True double-conversion online UPS
Features
Scalable & modular
Paralleling capability
High efficiency
Enhanced monitoring & communications
Options
Battery cabinets
Communications & monitoring options
Surge protection
Need a quote for an Emerson / Liebert APM UPS?