Park Bank
Park Bank UPS System Solution Case Study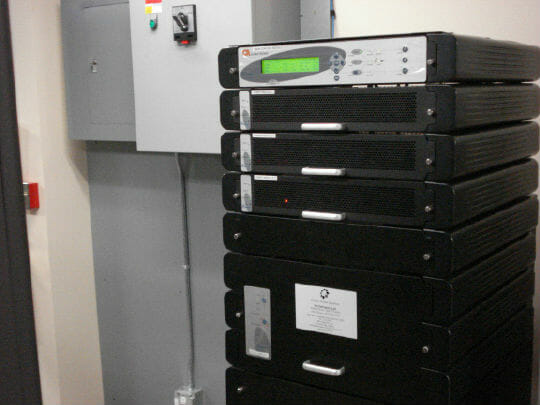 Features
NEW Gamatronic 30kVA UPS system
Always Connected Means Uninterruptible Power
Park Bank is Madison's longest serving community bank with nearly 200 employees and 12 branch locations. Park Bank provides services to Dane County residents and businesses that help them achieve their dream- whether it's a new home or a start-up business.
Online Banking, Messenger, TeleBank, Mobile Banking and Express Deposit are examples of services that Park Bank provides. In order to provide these services, the banking IT equipment needs to be online 24/7/365. The demand is growing and so is the IT equipment that supports the demand. The power that supports the IT equipment must be uninterruptible. The existing UPS system was out of capacity and was not expandable.
QPS designed and installed a new Gamatronic 30kVA UPS system that meets the current demand and provides expansion capability for the future. Monitored and metered power distribution units provide command and controls at an individual server level.