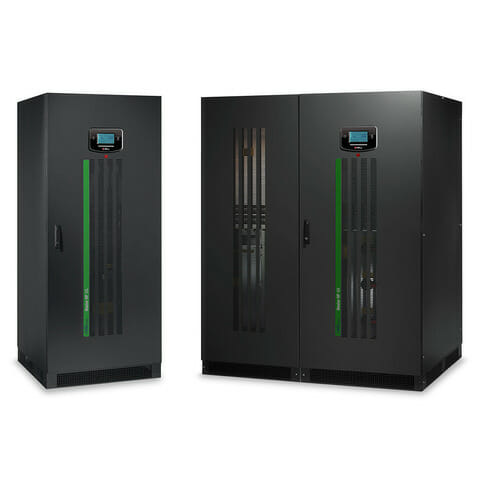 Riello Master HP UL
The Master HP UL offers enhanced quality, reliability and energy savings in the power ratings 65 kVA to 500 kVA. With its double conversion on-line technology based entirely on IGBT and digital signal processors (DSP), the Master HP UL range ensures maximum critical load protection. Distinctive in its design, the double conversion technology in the Master HP UL guarantees a quality power supply that is completely protected from all electrical anomalies at the input.
Need a maintenance inspection or a battery replacement on your Riello Master HP UL? 
---
Technical Specs
Power Rating: 65 – 500 kVA
Power Factor: 0.9
Topology: True on-line double conversion
Features
IGBT-based rectifier technology
Galvanic isolation
High overload capacity
Multiplatform communication for all operating systems
Documentation
Need a quote for an Riello Master HP UL?