What Happens When Your UPS System Fails
Prevention is key to keeping a catastrophic event from occurring in your equipment. Not only can failure cause your equipment to disrupt your workflow, and can cost your company time and money, but having your UPS catch on fire is far worse than a small amount of downtime. We'll show you what can happen to a rogue UPS system.
A UPS could be subject to severe damage by fire, thermal runaway, IGBT failure, capacitor, and fan damage. A capacitor could cause your system to spray oil all over your UPS or worse it could explode. If your fan stops working your system can overheat, causing numerous issues to your UPS. The batteries for your UPS are critical, they can overheat and cause thermal runaway.
Preventative maintenance is crucial to keeping your UPS working and not being another catastrophic event. A regular maintenance schedule will allow a technician to make sure your system is running efficiently, check parts, and make sure the batteries are in good working order. This should keep your UPS and batteries working well and effectively for several years to come.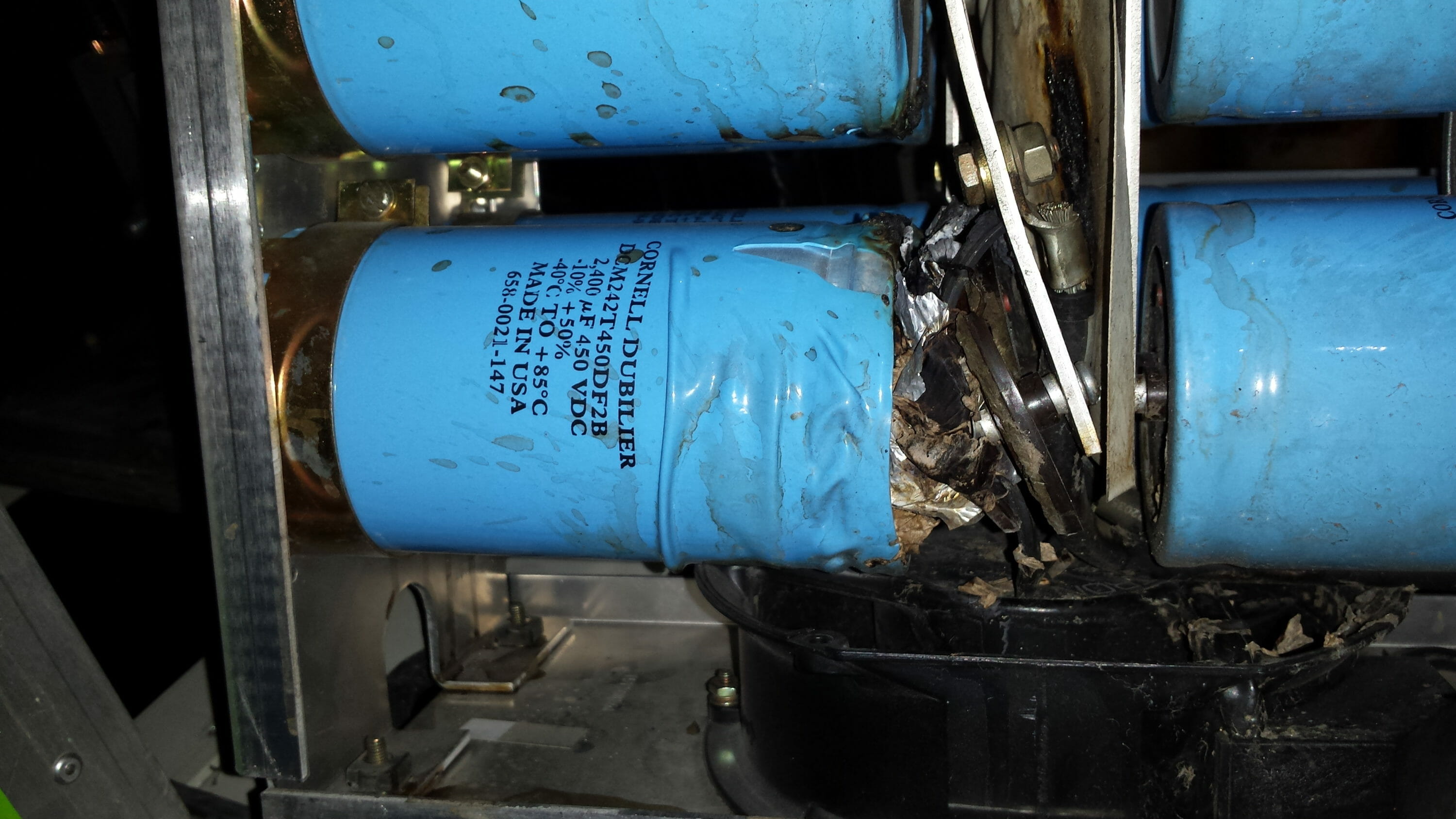 If you have an example of what has happened to your UPS system, please let us know!